I stayed in a "normal" hotel for the first few days I was in Singapore working with one of our customers. But I stayed through the weekend so that I'd have more time to see Singapore. Over the weekend, I stayed in a great little hostel. This was the street outside the hostel.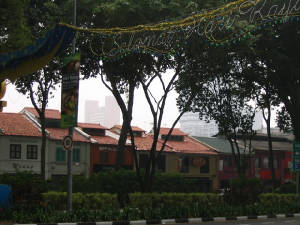 This was a street near my hostel. I liked the colorful buildings with the skyscrapers downtown in the background.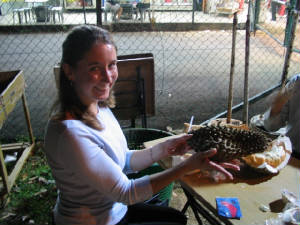 I've heard all about the durian so I was eager to try it while I was in Singapore. It's a notoriously stinky fruit that is banned in most hotels and other public places in Singapore. It does smell a little like garbage, but it doesn't taste so bad.